In 2021 the nation will be 375 years old. We're going to celebrate with a big ball at the castle. The nation is trying to raise money for the renovation of the nation house. Donations can be given by swish or bank transfers.
So far the Nation has collected 227 000 kr out of the 14 million goal. Please show your support by giving a donation of your choice by swish, 123 202 85 53 or BG 628-3485. 
Follow our progress down below: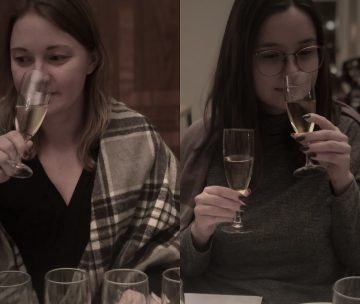 The alumni association have alumni pubs once every month leading up to the jubilee. During the autumn of 2019 the themed pubs included a beer tasting of beers from Östgergötland and a cava tasting (pictured here).
The coming pubs are on the following dates:
13 February
2 April
14 May
11 June
On the 9th of February, the nation's Jubilee Group arranged a gasque. The gasque was sold out and we hope to arrange more events of the same kind leading up to the jubilee.
The gasque managed to collect cirka 90 000 kr to the jubilee renovations. It was also a tremendously nice occasion where many old nation members got to reunite with friends.