The nations in Uppsala have a long history, each created by the students from the same provinces, who gathered to keep in touch with friends and provide services such as return trip back home in the summer. Östgöta Nation, or ÖG as it is known locally, is one of the oldest nations and although it is difficult to tell precisely how old the nations are, we attribute the 8th of November in 1646 as the ÖG founding date since this was when the first constitution was adopted. At that time the nation, of course, was very different, for example was one of its main functions to arrange funerals for members who died during their period at the university.
For centuries Östgöta Nation has been through a very long journey, from being an intolerable pain for the university, to become an essential part in the academic life of Uppsala. One thing is constant: The nation continues after more than 350 years to be a central part of a student's life in this city, now also for those who are not born in Östergötland.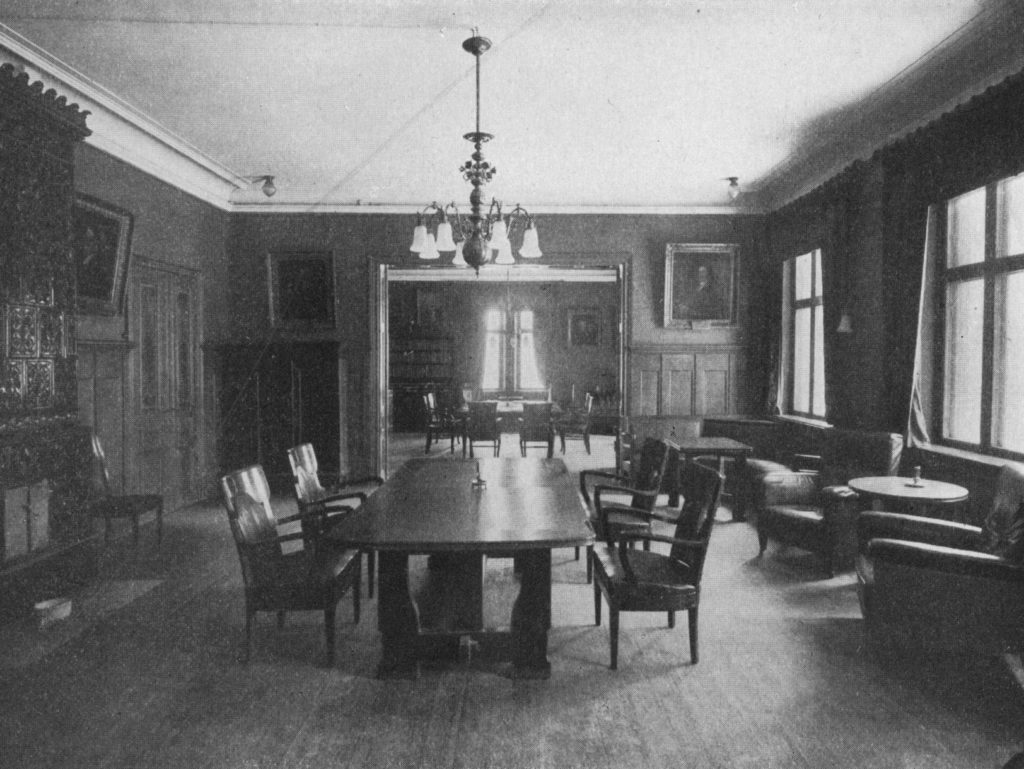 The house of Östgöta Nation is amongst the biggest of the city's 13 nations and was built in Italian Neo-Renaissance-style after decades of students high-spirited collecting grants for the project. The construction, however, was so expensive that shortly after King Oscar II had inaugurated the house in 1885 most of the premises were rented out, to the Uppsala Student Union amongst others.
Since its inauguration, the Nation house has undergone many renovations, extensions and refurbishments. Walls have been opened and bricked again, stairs built and torn down, they have even replaced the entire ceiling of the great hall! In other words, the house is in constant transformation, just like the rest of the nation. For example, nowadays we cook dinners in what was once the reference library. Regardless of what we today think of older generations damage and deposit in the house, this means that each member of ÖG passing through this house leaves their own imprint on it. Which will be yours?